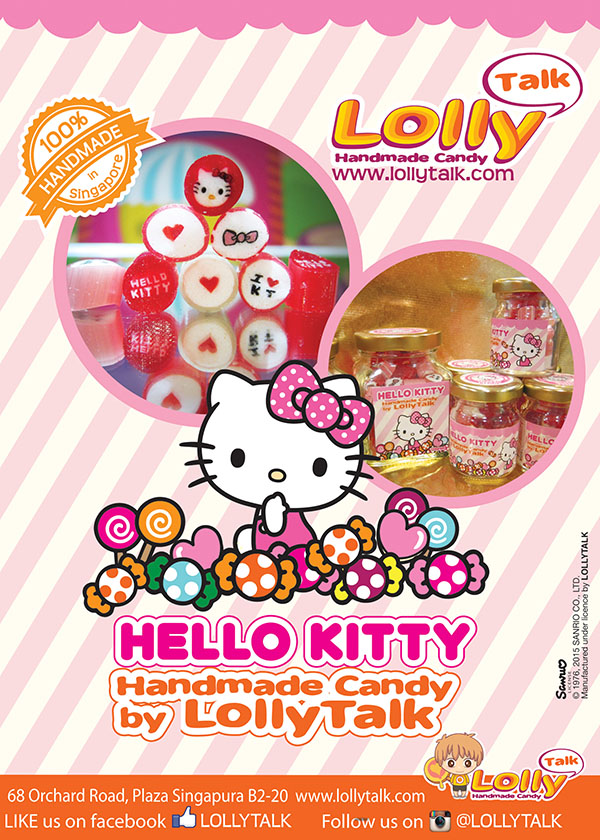 LollyTalk is bringing you the highly anticipated lollies YOU always been asking for…
Hello Kitty Handmade Candy by LollyTalk; Premium Edition (comes in limited quantity)
Pre-order starts now*
Be the FIRST & ONLY FEW to own this rare & special handcrafted "Premium Edition",
great gifting idea too for your loved ones and friends.

Up to 6 different design/flavour for each bottle. **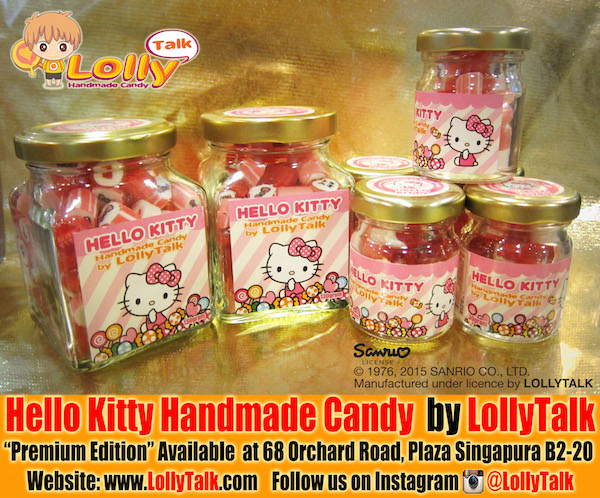 Pre-order now before its all gone!*

Big bottle cost S$11.80 each
Pre-order starts from two (2) bottles onwards.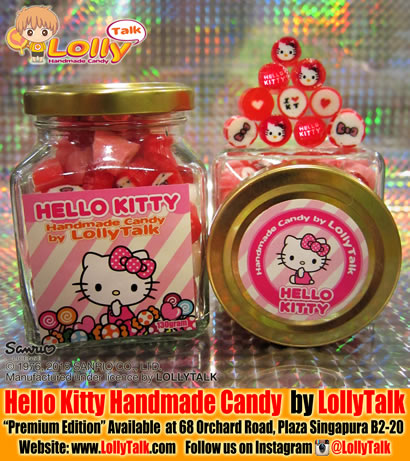 Small bottle cost S$3.80 each
Pre-order starts from ten (10) bottles onwards.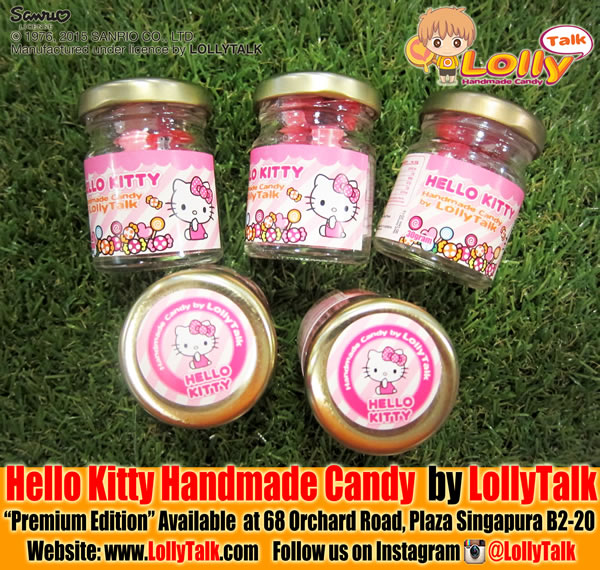 To place an order, email us at hellokitty@lollytalk.com
Or visit us at our flagship store
68 Orchard Road, Plaza Singapura B2-20
to place an order now! ***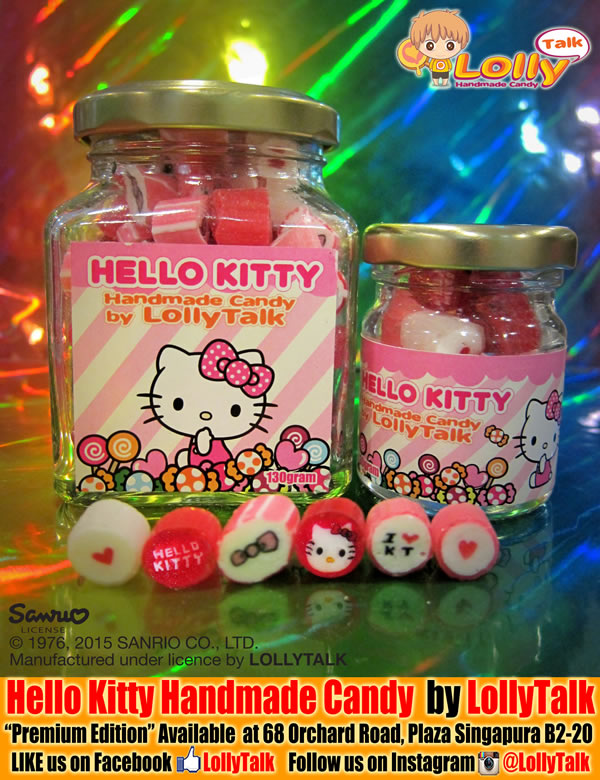 * Pre-order might ends anytime between now till 5th May 2015 without notice.
And we will end strictly on 5th May 2015
Only fully paid orders are considered confirmed.
Confirmation is based on date of payment and not from date of enquiries.
only orders that are fully paid and acknowledged by us are considered confirmed
and will queue your order up for collection after 6th May 2015 onwards.
All lollies must be collected before end of May 2015.

Stocks allocation are based on first paid first served basis
(based on the earliest date and time of payment).
We will inform you on the earliest date for your collection based on your order in the queue.
Do take note everyone shares the same queue even for corporate orders that purchase in bulk,
hence the only way to ensure early collection is by making payment in full earlier.

** Design of the lollies for the Premium edition might varies or changed without notice.
Bottles will be given randomly (no selection of flavor/design allowed).
Due to the size of selected packagings, some bottles might have less than the number of indicated design
*** Only remaining stocks after the pre-ordering-phrase will be released to sell at our flagship store;
first come first serve. Very limited stocks will be set aside for LollyTalk's premium resellers.
(In the event of not enough stock for retail purposes, stocks will strictly only be available via pre-ordering)

In order to minimize administrative overhead,
confirmed orders are not allowed to make any changes.
Pre-orders does not entitle any loyalty stamps.
Management reserve the rights to change the terms and conditions for the
pre-order.

To keep yourself updated on the latest happening, do check this out constantly...
http://www.lollytalk.com/hellokitty
Special requests on customization of the lolly,
personalised packaging &
designed sticker labels
apart from the mentioned pre-orders are also welcomed
for various events. Email us at
info@lollytalk.com
Do visit LollyTalk flagship retail outlet, located conveniently at
Singapore's prime shopping district,
68 Orchard Road, Plaza Singapura B2-20,
come and immerse yourself in the complete lolly shopping experience
everyone is talking about.