[17.02.2015] LollyTalk Flagship outlet Operating hours during the CNY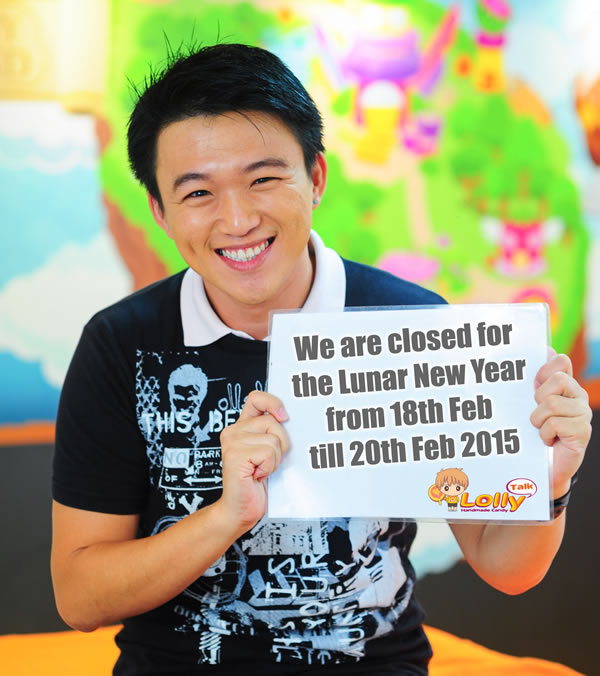 Thanks to all the support of all our Lolly Fans out there for being the
World's Best Fans during the past year!!!
And also thanks to all our wonderful Lolly Crew at LollyTalk
for working so hard non-stop during the past few months rushing for corporate orders
while filling the racks with regular retail lollies & seasonal lollies.
Not forgetting we have successfully launched the first batch of Hello Kitty Handmade Candy by LollyTalk!
Our team deserved a pat on their shoulders as well as a short break!
LollyTalk flagship store at 68 Orchard Road Plaza Singapura B2-20 will be closed on
18th Feb till 20th Feb 2015 for the Chinese New Year.
We will resume operation from 21st Feb 2015 onwards.